Welcome to The Globe nursery school
The Globe opened its doors in 2008. Since then we have been devoted to providing the best care and education to our students.
We believe that it is important for school staff to support each other and we are keen to share ideas, teaching resources and best practice with other staff members. We believe that this collaborative approach to work acts in the best interests of the children and school, promoting good teaching practices that impact positively on children's learning. We have a firm belief in fostering and maintaining strong home-school links, working with parents/guardians to encourage a holistic process of care and support for their children.  Therefore, we hold regular parent meetings, both individual and group, allowing for the channels of communication to be open at all times.
The school is located at the address: K Zeleným domkům 176, Kunratice, Prague 4. Its capacity is 47 children and we accept children from 2.5 to 6(7) years of age.
Come to see our school
Click photo for more information.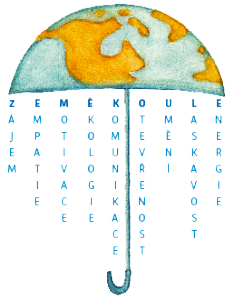 Our children spend a lot of their time at school together, but for main morning lessons we divide them into five groups: Juniors (2.5 – 3.5), Seniors I(3.5 – 4.5), Seniors II(4.5 – 5.5) Preschool I and Preschool II (5.5 – 6/7).
We offer two kinds of program: whole day program (7:30am – 5:30pm) and morning program (7:30am – 1pm), both programs can be chosen from one time to five times a week.
The school has been registered by Ministry of Education in September 2010 and successfully completed an inspection by Ministry of Education in October 2017.