People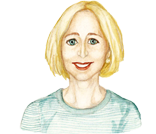 Mgr. Eliška Adámková
12th October 1976 Director PedfUK, Biology – Family education
After my return from studies in Australia in 2004, I started working for the OPEN GATE – Boarding School project. I was a member of the foundation team of this 8-year secondary boarding school in Babice near Říčany. I was in charge of the recruitment of foreign teachers, design and distribution of marketing materials, school equipment and the introduction of school uniforms. I was also responsible for the organisation of the school open days and other marketing events, as well as functional budgets. After the school opened, I worked as part of the management team. As an office manager, I was responsible for the coordination of the after-school educational program and I was in charge of communication with external service providers for the school and its large premises. I also worked as a social science teacher, drug abuse prevention specialist and a career development counsellor.
"Working with children, their parents and teachers of our school makes me incredibly pleased and I like creating the background that brings joy to everyone involved."
Kristýna Horáková
08.09.2000 Asistent pedagoga Střední odborná škola služeb - Sociální činnost
I always wanted to work with children. This was one of the reasons why I graduated from a secondary school of services with a focus on social activities. Thanks to this I can take care of children. I like to teach children new things and see the progress they make. This brings me joy and energy.  I am most looking forward to the joint art activities and reading fairy tales to the children.I've known about The Globe since 2017, when I was babysitting a boy who attended this kindergarten. When I found out that they were looking for a new staff memeber, I knew right away that I had to try it, and it worked out successfully. I am happy to work in a beautiful environment and the team here at The Globe. It's a magical dream job for me.
Kateřina Malypetrová
9th December 1975 Assistent of director High School of Economics
After studying at high school and spending some months abroad, I have worked for my vhole life in services and administration. Because i like to working with people when there was an offer to work in Earth, there was nothing to think about. What can be better than working with people? Work with great people
Who has never been a child can not become an adult.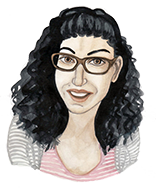 Amanda Pennini
23rd October 1982 Head teacher University of the Sunshine Coast - Early Childhood studies
I'm from Australia and my professional experience teaching and caring for children started 10 years ago. I graduated from school in my hometown – the Sunshine Coast, having completed 2 years of Early Childhood studies, and went on to work as an assistant with children aged 0-5 years. Two years later, I became a Group Leader for a 2 to 3-year-old class, where I was responsible for the development of creative educational programs and assisted with the implementation of the national early-childhood curriculum. During my university studies, I was a founding member of the Kuya Collaborative – a community aid project assisting street children and their families in Manila, Philippines. After graduating, I travelled to Slovenia where I have been a children's English teacher at Berlitz International School, Ljubljana. I've also undertaken Berlitz English camps for the past 3 years.
"My experience as an early childhood educator has enabled me to develop creative, engaging learning programs. My approach fosters each child's self confidence and supports positive interactions in an environment that is safe, respectful and FUN!"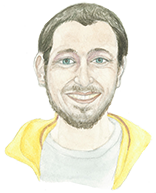 Michal Adamec
23rd June 1987 Teacher FTVS UK - physical education and sport
My first experience with the education of children I have gained during my studies at secondary pedagogical school. During my university studies at the Faculty of Physical Education and Sport in Prague I worked as an instructor of outdoor activities for various age groups of children to adults. I have also received a license for school instructor of skiing, snowboarding, climbing etc. After my university graduation I started to work as a teacher in a kindergarten, where I worked for two years and were I realized that working with children is the perfect job for me.
"Is there any other job where you can sit on the floor, play a guitar or play with lego and help with the development of the others?"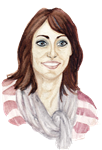 Jitka Chocenská
29th September 1972 Teacher
I have been working with children for the past 15 years. Including, the position of 'Nanny', seasonal camp teacher. And currently I also run a sport activity club for preschool children. I have a special interest for working with disabled children, and have successfully completed a basic course in sign language for the deaf. I attended the Institute of Pedagogical and Psychological Counseling, and qualified as a teacher assistant. I have witnessed The Globe blossom since 2011, as I have been working as a part time nanny for a child that attends the preschool.
"I like children who are curious, open minded and playful. So why not learn from them? "
Jana Hlavsová
26th Octoberr 1993 Teacher UK PedF
My first experience with preschool children goes back to 2013, where I worked as an assistant in Karlínské spektrum, working with kids aged 3-6. Later on I was accepted to Jeden strom, z. ú. preschool, where I worked for four years as a teacher. In my class I have integrated children with language barriers or other special needs. I have worked with specialists and personal assistants on daily basis to ensure the best possible care for integrated children. Because I find my work to be my passion I applied to the Faculty of Primary education at the Charles University in Prague in 2014. During my studies I specialised in arts and preschool drama education, which I find to be very fun and useful in my daily work. I find joy in what I do and am very happy to now get to work in such a beautiful and friendly environment that is The Globe.
cooperated with ecological centre Zvoneček, where I was in charge of free activities for children.
It is only with the heart that one cane see rightly , what is essential is invisible to the eye
Reina Quadros
13.02.1992 Teacher University of Mumbai - Bachelor of Arts, University of Pune - Bachelor of Education
I finished my Bachelors in Education in 2015 in India. I have been teaching children ever since. Back home, I taught English Literature and Indian History to middle school students and gave Grammar and Conversation lessons to high school students. I moved to Prague in 2017 and started teaching at a kindergarten. It has been one of the most challenging, yet the most rewarding experiences of my life. I worked with a group of teachers to formulate an Educational Programme. I also spent afternoons teaching music to the little ones and English to older school going children. I play the guitar, some piano and have recently started learning how to play the djembe. One of my favorite things to do with the kids is outdoor treasure hunts and I am glad that there is a forest close by, so we can explore together.  I am thrilled to be joining yet another team of experienced professionals and most importantly, learning from my students.
The pace at which children this young absorb and reproduce what they've learned really fascinates me and if I can be part of this magical process I think I'm in the right place!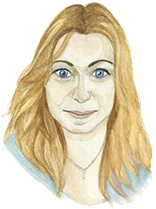 Petra Jindrová
4th September 1966 Preschool preparation teacher Univerzita Palackého v Olomouci - pedagogika, psychologie; Západočeská Univerzita v Plzni – doplňkové studium speciální pedagogiky;UK v Praze – integrativní pedagogika a výchovné poradenství
During my work experiences I act as a teacher, educator and integrative teacher.
I dedicated my educational work firstly as a main educator in child respiratory hospital and later as main manager of campus at Open Gate Boarding school in Babice. Here I co-created a system of support for students with special educational needs and also provided individual reeducational lessons. I taught in both nursery and primary school as well for nineteen years. The last eight years I worked as a teacher and an educational consultant in the primary school Nový Prog.
For the last sixteen years I have been engaged in the work with children with special educational needs including the children with weaken performance, learning disabilities, but with talented kids as well.
Work with children of all ages confirmed me the truth of knowledge of our important teacher Jan Ámos Komenský "All main branches, which should have, the tree loses from its trunk during the first years, so later on they can be just growing. It is the same with human being – in the beginning depends everything. The beginning determines the meaningfulness or emptiness of the life." I will try to help your kids with the successful beginning of their educational start.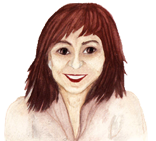 Iveta Hálová
15th May1964 Cafeteria manager Hotel school
I worked as the head waitress and later as a cook at a variety of restaurants. I am very fond of children and like working with them therefore I have participated in childrens' summer camps as a trainee. From 2011 to 2012 I worked as a nanny for two families, one with two year old boy and second with 10 months old girl.
"I have been working with The Globe team since 2012 and I care about the well-being of the stomachs of all children and teachers."